Assortment
Beeswax
Send frames and beeswax to us
Beehives
Hive accessories
Glass jars, packaging
Honey handling
Tools
Clothes
Feeding, bee pharmacy
Litterature
Queen bee breeding
Hygiene products
Candle making
Candle compound, wicking
Wax
Candle- and figure moulds
Candle accessories
Candle decorations
Christmas moulds
Easter moulds
Gifts
Other material
Catalogs
SALE
Read our new catalog!
Click on the image to download
Töreboda Biredskap nr 59, 2022/2023 online.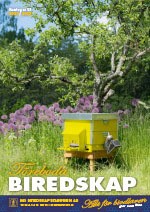 Download the catalog »
Candle making
Make your own wax candles!

No candles burn more beautiful and smell nicer than candles made of beeswax. The flame is beautifully circular and they burn longer than ordinary candles made of stearin. Shapes and colours have no limits. Here you can find moulds for casted candles, colours and other accessories. You will find illustrated descriptions on the simplicity of casting and decorating wax candles.