Assortment
Beeswax
Send frames and beeswax to us
Beehives
Hive accessories
Glass jars, packaging
Honey handling
Tools
Clothes
Feeding, bee pharmacy
Litterature
Queen bee breeding
Hygiene products
Candle making
Gifts
Other material
Catalogs
SALE
Read our new catalog!
Click on the image to download
Töreboda Biredskap nr 59, 2022/2023 online.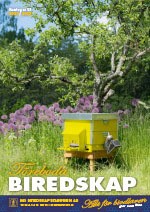 Download the catalog »
MS Biredskapsfabriken AB

We have everything for your beekeeping, hives, extractors, honey jars etc. There are more than 2000 produkts in our store wich you can have delivered directly home to you. In our online store you can shop at any time of the day, all year around, easy with fast delivery. You can also order our catalog, Töreboda Biredskap (Töreboda Beekeeping equipment).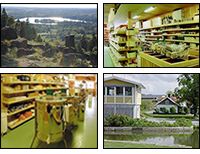 We are open
Monday - Friday 9.00 - 16.00
Saturday, Sunday Closed
Closed for lunch 12.30 - 13.30
Closed 2022
27/5
23/6 Stängt från kl 12:30
8/7, 15/7, 22/7
v30 och 31
12/8
22/12-8/1 2023
All holidays closed
Special times after agreement per phone.
Contact/adress
MS Biredskapsfabriken AB
Haddebodavägen 4, Box 8, (SE) 545 21 Töreboda
Phone: +46506-102 73, Fax: +46506-100 04
E-post: info@biredskapsfabriken.se