Assortment
Beeswax
Send frames and beeswax to us
Beehives
Hive accessories
Glass jars, caps, packaging
Honey handling
Tools
Clothes
Feeding, bee pharmacy
Litterature
Queen bee breeding
Hygiene products
Candle making
Gifts
Other material
Catalogs
SALE
Read our new catalog!
Click on the image to download
Töreboda Biredskap nr 59, 2022/2023 online.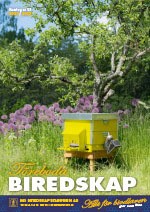 Download the catalog »
Shaving soap Per piece
Shaving soap Per piece
Artnr: h180
A soap for shaving. The foam gets creamy and compact. 60 grams.
Available with honey, marine algae, marigold, aloe vera, sage and sandal wood. Type in the message box when checking out which kind you like.