Assortment
Beeswax
Send frames and beeswax to us
Beehives
Hive accessories
Glass jars, packaging
Honey handling
Tools
Clothes
Feeding, bee pharmacy
Litterature
Queen bee breeding
Hygiene products
Haslinger Christmas
Haslinger Honey products
Haslinger Other products
Other hygiene products
The monk's bee salve
Candle making
Gifts
Other material
Catalogs
SALE
Read our new catalog!
Click on the image to download
Töreboda Biredskap nr 59, 2022/2023 online.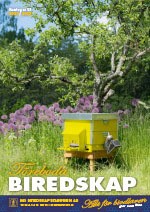 Download the catalog »
Assortment » Hygiene products » Haslinger Honey products » Honey »
Honey soap Per pcs
Honey soap Per pcs
Artnr: H590
Mild honey soap. 75 g. Not tested on animals.