Assortment
Beeswax
Send frames and beeswax to us
Beehives
Hive accessories
Glass jars, caps, packaging
Honey handling
Bottlingmachines, sumps
Essential oils
Extractors, accessories
Honeycreamers, heating coils
Honeytanks
Refractometers
Scrapers, spoons
Strainers
Uncapping
Tools
Clothes
Feeding, bee pharmacy
Litterature
Queen bee breeding
Hygiene products
Candle making
Gifts
Other material
Catalogs
SALE
Read our new catalog!
Click on the image to download
Töreboda Biredskap nr 59, 2022/2023 online.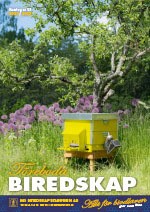 Download the catalog »
Assortment » Honey handling » Strainers »
Floating strainer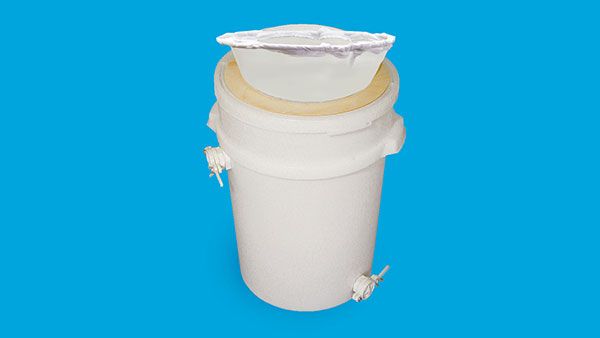 Floating strainer
Artnr: 211-2
Floating strainer, with a tap for emptying to the bottom, one tap that should be open while straining. Under the upper tap, you could put a 21,1L honeytank. Wax particles and other rice to the surface and will not stick on the straining cloth. Plastic vessel 70 kilos ø 40 cm, height 55 cm. 2 plastic taps reinforced with glass fibre and straining cloth of nylon.