Product categories
Beeswax
Beehives
Hive accessories
Glass jars, packaging
Honey handling
Tools
Clothes
Feeding, bee pharmacy
Litterature
Queen bee breeding
Hygiene products
Candle making
Gifts
Other material
Catalogs
SALE
MS Biredskapsfabriken AB

We have everything for your beekeeping, hives, extractors, honey jars etc. There are more than 2000 produkts in our store wich you can have delivered directly home to you. In our online store you can shop at any time of the day, all year around, easy with fast delivery. You can also order our catalog, Töreboda Biredskap (Töreboda Beekeeping equipment).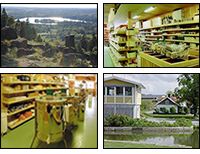 We are open
Monday - Friday 9.00 - 16.00
Saturday, Sunday Closed
Closed for lunch 12.30 - 13.30
Closed 2017
22/12, 27/12-29/12

All holidays closed
Special times after agreement per phone.
Contact/adress
MS Biredskapsfabriken AB
Haddebodavägen 4, Box 8, (SE) 545 21 Töreboda
Phone: +46506-102 73, Fax: +46506-100 04
E-post: info@biredskapsfabriken.se
Shopping basket
Total: 0 kr
News
Entrance feeder for bottle

Price 16.00:-
Complete Beebox Lågnormal

Price 1127.00:-
Wax screw System P1000

Price 0.00:-
Digital refractometer, pen

Price 3916.00:-
Campaign
Dekoration sand yellow, coarse
Fruit soap, apple H6206
Frame carousel
Decoration sand terracotta, fine

Price 5.00:-
Dekoration sand moss green, fine
Dekoration sand blue, fine
Ceramic mug
Candle mould Donkey
Candle mould Ox
Insect net